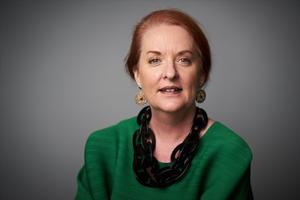 Mary P.
Casey
Senior Associate
Mary began her financial services career at Kentucky Financial Group in 1996 when she was recruited into the firm. From the beginning, she has built a multi-faceted practice based on referrals.
Mary's clients include not only privately owned businesses, but often multiple generations of family members. Using a software program that allows her to integrate assets under her management with
those that are not, Mary is able to provide her clients the ability to view their entire net worth and set goals for the future.
Mary assists clients with mutual funds, 529 college plans, retirement plans, life insurance, long-term care, and annuities. In addition, she works closely with family attorneys and CPAs to coordinate
priorities for tax and estate planning purposes. With her guidance and support, clients are able to build, protect, and pass wealth from one generation to the next.
Serving the community is also a top priority for Mary. For over 30 years, she has served as Vice President, spokeswoman, and chair of the Art for the Animals benefit for the Shamrock Pet Foundation.
Mary also serves on the board of Meghan's Mountain and the Forecastle Foundation. She is a first-year member of the Ali Center and an original table sponsor for the Center's Daughters of Greatness breakfast series. Mary is also a first-year member of Louisville's Impact 100, which is now 538 members strong.
Mary and her husband, Joe Perkowski, live in the Crescent Hill neighborhood of Louisville, Kentucky with their rescue cats and dogs.